Internet custom products marketplace company Zazzle recently announced that it had acquired Confego, a San Francisco Bay Area company that provides software that enables brands to offer fully customized apparel, bags and footwear designed from the ground up. Confego co-founders Brennan Mulligan and David Gross have joined Zazzle effective immediately.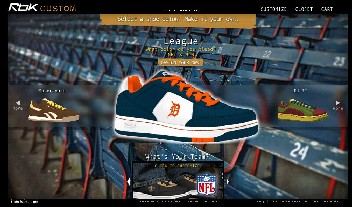 Confego manages order fulfillment and shipping for large retailers such as Reebok, to offer customized versions of their products through the use of Confego's proprietary software. The company's primary role is to build and maintain supply chains that are optimized to source customized products quickly and efficiently. Confego has utilized this experience to develop a network of contract factories that are linked directly to client web sites and other points of purchase through their proprietary, web-based order management software.
Through the acquisition, Zazzle will obtain this exclusive software, and will continue Confego's current relationship with Reebok's RBK Custom. Confego brings expertise in the customization of the construction of products, including cut, color, fabric choice and custom embroidery. In addition to its current arrangement with Reebok, Confego has also worked with Timberland and Nike.
Zazzle uses on-demand manufacturing to enabling consumers to create customized apparel, posters, magnets, mugs, cards, U.S. postage and other items. The 'Zazzle Product Engine' (the name given by Zazzle to its system) also hosts the Zazzle Create-a-Product API, the first-ever API that allows third party websites to offer their users a 'one-click' way to turn digital content into custom products.
"This relationship marks the beginning of a new generation of customization for Zazzle," said Robert Beaver, CEO and co-founder of Zazzle.com, Inc. It would appear that Zazzle intend to use the acquisition of Confego to expand beyond personalization of products (placing images supplied by customers onto stock items) to full customization (allowing customers to specify the attributes of the product). The comments attributed to Brennan Mulligan, co-founder of Confego and now Vice President at Zazzle, would appear to back up this analysis: "Consumers have come to expect more for their money. The growing availability of fast, easy and affordable customization is empowering shoppers to get exactly what they want, without being force-fed what designers are offering."
The press release issued by Zazzle says that "Mulligan will help Zazzle achieve limitless customization that provides consumers a unique finished product almost immediately and at an affordable price". Confego's manufacturing and fulfillment process is said to allow delivery of custom shoes in just one week.
Zazzle has been engaged in an ongoing battle with Cafepress for dominance of the customized product marketplace sector. The two companies have followed broadly similar strategies, often mirroring each others initiatives. With Zazzle seemingly making a move beyond product personalization into full customization, it remains to be seen how Cafepress will respond to this latest development.