Adidas launches customisable football boot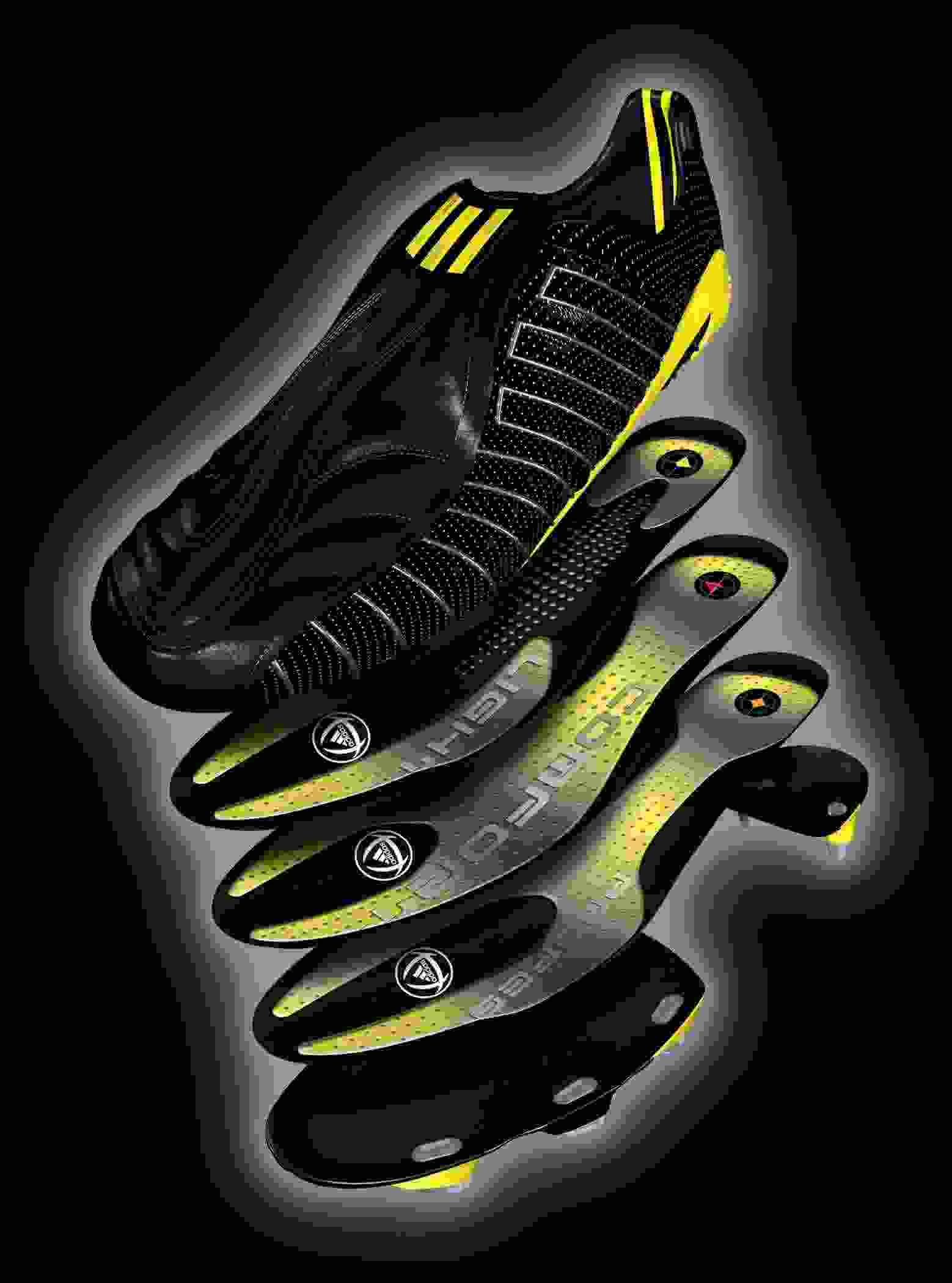 The new F-50 X_TRX SG Picture: Adidas
Sportswear manufacturer Adidas has launched the F50 X-TRX SG, the first ever tuneable football boot. It uses the adidas FusionFrame system to allow elite players to customise the feel and performance of their boots based on their very individual style of play.

Players can now easily adjust the performance characteristics of their boots. The new FusionFrame system allows players to fine-tune the weight, stability, flexibility and even the comfort level of their boots. Players like Alessandro Del Piero (Juventus), Hernan Crespo (FC Chelsea), Djibril Cissé (AJ Auxerre), Javier Saviola (FC Barcelona), Diego Tristán (Deportivo La Coruńa), Zé Roberto (FC Bayern München) and David Trézéguet (Juventus) will be able to tailor their boots exactly to their individual needs and playing style.

"Every player is different," says Barcelona's forward Javier Saviola: "As I'm not very big, I have to depend on my speed and technical skills to score my goals. This is why I prefer to wear the lightweight chassis. It's great to have the flexibility to adjust my shoes to my individual style."

The adidas F-50 introduces the FusionFrame system featuring one skin with four chassis that allows players to fine-tune their football boots for the exact feel and performance characteristics they desire. The chassis with unique performance characteristics can be quickly and easily interchanged to adjust the weight, stability, flexibility and even comfort of the boots. Among the options are:

A lightweight chassis, for maximum speed and quickness;
A professional chassis for optimal performance;
A Comfort chassis for ultimate stability and cushioning.

Other new features of the F-50 include:
X-Traxion
Newly developed quick-change stud system, which provides maximum ground penetration with minimal stud pressure.

Lacing system
The single pull speed lace enhances the sock-like fit and provides a cleaner kicking area.

Split outsole A minimalistic split outsole construction further reduces the weight of the boot and optimises its stability.

External heel counter An external stabiliser combined with a minimalistic heel counter provides amazing stability, a superior fit and, moreover, minimises stress on the Achilles tendon.

Upper The upper fits like a second skin and is composed of snug-fitting K-leather and engineered mesh for a perfect fit and enhanced stability with absolutely minimal weight. The engineered mesh provides lower water absorption, high abrasion properties and maximum ventilation.