Premio Introduces New Desktop Computer Systems Featuring Intel 915 Chipsets
Premio Ranked in Top 10 for integrating technology in the classroom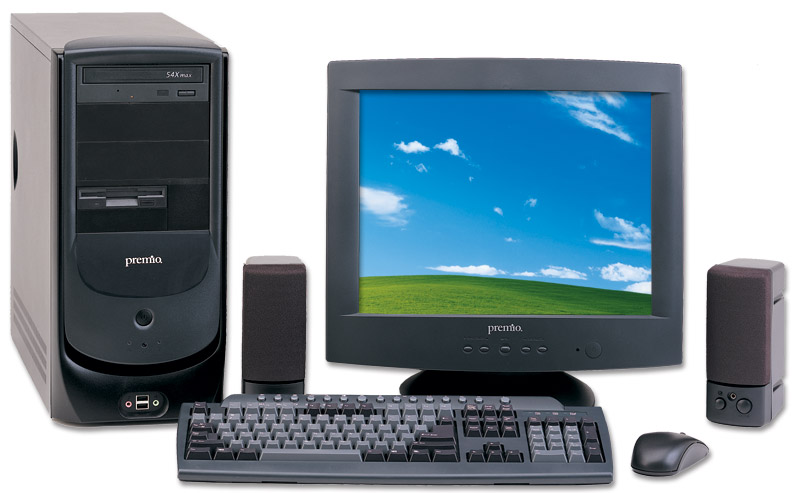 The Premio Shadowhawk G2 915P
2004-08-22 - City of Industry, CA, USA: Premio Computer, a manufacturer of built-to-order technology solutions, has announced the Premio 915 desktop series based on Intel's latest 915 chipsets. The 915P and 915G desktops feature Intel® Pentium® 4 processors with Hyper-Threading Technology and are designed to meet the needs of high-performance computer users through the integration of next-generation technologies.

The high-performance Athena 915P and Shadowhawk G2 915P support DDR2-533 memory, which enables increased bandwidth while keeping power consumption low. Increased bandwidth up to 2 gigabytes helps break through I/O bottlenecks to improve data flow through the system. The ATX-form factor 915P systems include integrated audio, gigabit LAN, and a PCI Express x16 slot for add-on graphics cards.

The Minos 915G midtower includes Intel's next-generation integrated video technology, the Intel Graphics Media Accelerator 900, which is DirectX 9.0 compliant and delivers performance equivalent to that of many high-end video cards. A PCI Express x16 slot for add-on video cards is also included. The Micro-ATX Minos 915G also comes with integrated audio, DDR400 memory support and 10/100 LAN.

Both the 915P and 915G systems offer new features and benefits, such as support for the new LGA 775 processor form factor, four SATA ports to ensure high-speed data transfers and easy system expansion, and dual-inlet power supply, which save space and energy by requiring fewer power outlets to operate.

"With the 915P and 915G desktop series, Premio continues in its commitment to keep pace with the latest technologies at the best overall value of price, service and customization," says Premio technical director Calvin Chen.

Each 915P and 915G system is built-to-order and comes with a one-year parts and labor warranty, with extended warranties also available. Complete product specifications are available on www.premiopc.com.

Separately, the company has announced that, for the 15th consecutive quarter, it has been ranked as a top 10 technology vendor to the U.S. education market by an independent research firm. The quarterly statistics research, released on August 6, ranks Premio at number eight for the second fiscal quarter of 2004, retaining its standing from the previous quarter. Rankings are based on shipments of desk-based PCs, mobile PCs and X86-32 servers.