APersonalizedCartoon.com is Now Owned by Personalized by Annette
www.apersonalizedcartoon.com will be directed to treasuredkeepsakes.com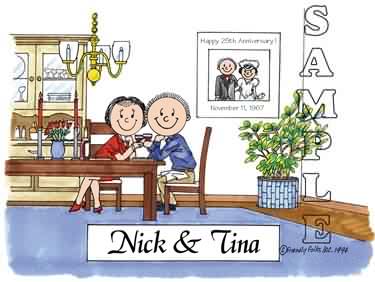 2004-09-01 - Downingtown, PA, USA: Robert Fisher, owner of Personalized by Annette, has announced the ownership of the domain apersonalizedcartoon.com. The website sells personalized cartoons. The personalized cartoon are printed on demand and there is no inventory of the cartoons themselves; the company keeps in stock only the components used to make them. The cartoons are personalized according to information provided by the customer and can be used as fun, affordable gifts, made into pictures, magnets, key chains, mouse pads and snow globes. They can also be used for fundraising events or personal party hosting affairs like Tupperware parties.

APersonalizedCartoon.com is targeting people looking for unusual gifts and plans to sell other types of personalized gifts and is considering offering these items as schools and church fundraisers.

Of course, you don't have to wait for a special occasion or even look for someone to give a cartoon to. You can always buy one for yourself and hang a family cartoon in your living room or in the entry way to your home.

Personalized by Annette has been in the personalization business for over 16 years in the Philadelphia, PA area. The company owns a number of other domains which currently re-direct to www.treasuredkeepsakes.com, and also www.luxurycybershop.com, an online directory of affiliate stores.