Fox Custom Cosmetics Focuses on Women of Colour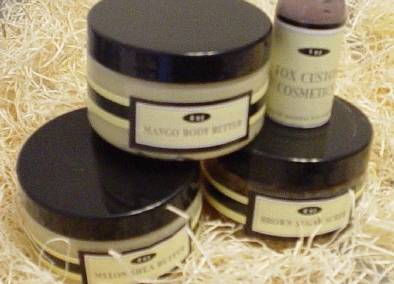 2004-09-06 - Lima, OH, USA: Fox Custom Cosmetics offers a unique combination: customized cosmetic and skin care products that are designed for women of African American, Hispanic, Asian, Middle Eastern and Native American origin. Fox Custom Cosmetics understands that offering skincare products for women of colour isn't about harsh chemicals that make the skin lighter. The company offers nourishing products that embrace and brighten the natural skin tone. These are combined with a revolutionary customization process and a precision that has never before been available to women of colour.

At Fox Custom Cosmetics, all ingredients utilized are plant-based, cold pressed or steam distilled to preserve their botanical properties. The company sayst that they soothe, nourish, moisturize and regenerate the skin with no cheap fillers. The products are lovingly created by a small staff whose primary goal is the health and spiritual well-being of the consumer.

Fox Custom Cosmetics is a modern vehicle, enabling women of colour to express their own individual beauty and style. Beginning with a one on one beauty consultation to determine the needs of each individual consumer, Fox Custom Cosmetics creates a one of a kind product for its consumers. It is no longer impossible to employ a natural looking foundation, a personalized range of eye color and a signature lipstick, all without mixing shades.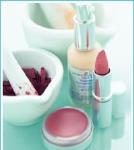 The consultation begins on the company's website (www.thefoxcompany.net), where the customer is asked to provide some details about their ethnic origin, features, and skin care preferences. The customer is then directed to the online store. After a purchase is made, one of Fox Custom Cosmetics beauty experts will analyze the customer's information and contact the customer with the recommendations before shipping.

Each product made is truly one of a kind. Finishing touches such as texture, fragrance, packaging and even the product's name may be determined by the consumer's own creativity. Products are complete with personalized tips and application instructions for each individual consumer.

Fox Custom Cosmetics ships orders within 48-72 hours. They are received world-wide in approximately ten days. Products are guaranteed, and if the customer is not satisfied, items will be re-customized until approval is met, or money will be refunded without hassle. Products can be enrolled in Flawless Skin, an automatic product replenishment program, so that time isn't lost on the process of reordering.