Discover Your Acoustic Identity!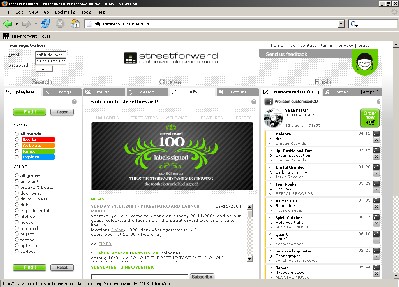 An image of the Streetforward.com website
2004-12-16 - Vienna, Austria: A new customised music CD service, www.streetforward.com, has been launched in Austria. The site is described as an " international marketplace for electronic music".

On www.streetforward.com you can find the "haute couture" of electronic music, from nujazz over house to breakz & beatz. A music lover can compile a customisedCD for himself or make it a unique present. The customer receives a CD with the chosen tracks, cover, personalised title and a printed playlist with tracks information.

Streetforward offers a catalogue of rare tracks to discover, including captivating new tracks, unreleased material or tracks previously released on vinyl only.

Already 105 international labels (Ecco.chamber, Versatile, Tru Thoughts, Unique, Straight Ahead, etc.) have signed up with streetforward as an alternative to downloads. Streetforward suggests that this is a new model: each music lover pays for the production of the customisedCD, instead of the artist/label financing the music distribution. Given the phenomenal growth during 2004 in downloading (licensed and unlicensed) of music, it will be interesting to see if Streetforward succeeds with its CD-based online music service.

In addition to personal purchases, Streetforward also offers a personalised service to organisations and companies (especially advertising and new media agencies). Companies can choose from a catalogue of cutting-edge tracks and extend expressions of their visual identity to a larger acoustic world. Streetforward suggests that a customised enterprise CD in bulk production is the perfect marketing-tool: as a personal present or direct-mailing supplement to customers and partners. Also, it can opens up new ways of branding and cross-selling.

The website allows visitors to listen to new tracks, pre-selected for their quality. The music is categorised in moods ("Excite", "Activate", "Relax" and "Explore"), genres, artists, labels, tempo, has vocals/instrumental. The customer can compile up to 12 tracks, choose their cover-design, and write a message on the delivery note. A customisedCD is €16.46, plus 20% VAT in European Union countries. Postage is an extra €2.43 within europe / €3.82 elsewhere.