Mission Launch Customizable Loudspeakers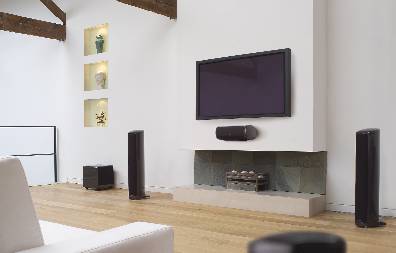 The recently launched Mission Elegante loudspeaker range

2005-02-01 - Las Vegas, NV, USA At the recent CES electronics show in Las Vegas, British loudspeaker manufacturer Mission exhibited their customizable Elegante speaker range. Finished in a seven-layer, highly polished, hand-lacquered anthracite, Elegante offers luxury sound and style for those who demand quality audio and sophisticated aesthetics in their homes. Mission say that the system represents a complete audio-visual home entertainment package that is designed to produce the highest quality movie and music capabilities.

An industry first for its class, Mission is offering the option of fully customized finishes for any Elegante system. A unique 'made-to-order' option for the custom market, Mission will match any color or finish that is requested. Customers simply provide Mission with a sample of their color choice and the Elegante configuration is produced accordingly. Mission featured a number of unique 'one-of-a-kind' Elegante systems during CES 2005.

"With Elegante, while each individual speaker holds its muster when taken to task, it's when the pieces are combined that the true beauty of the system shines," said Jack Wright, Managing Director of Mission North America. "We've designed Elegante to exemplify audio and design 'cohesion' in a way that brings both movies and music to life. Furthermore, with the custom finish option, we're opening the door for people to make a creative statement about the importance of truly great audio in the home."

Elegante will be available through specialist audio retailers in the United States and Canada and offered as three distinct systems at MSRPs of $5,000, $6,000 and $8,000. All system components may also be purchased individually. More information and specifications can be found on the Mission USA website, at: http://www.mission-usa.com/.