Configure a Customized AV Receiver with Integra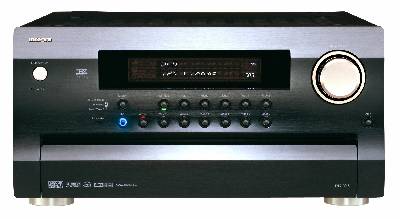 The Integra DTR-10.5 A/V receiver

2005-02-08 - Upper Saddle River, NJ, USA: Audio Equipment maker Integra has launched a web-based build-to-order product configuration tool that allows consumers to select among a variety of state-of-the-art audio and video modules to custom design the Integra DTR-10.5 A/V receiver. The receiver has nine card slots that address a variety of audio/video processing and interconnection capabilities and choices. Each customized receiver is assembled and tested at the company's facility before it is shipped to the dealer.

"The ability to customize the configuration of a receiver in this way is entirely new to the industry," said Eric Harper, the Integra and Custom Installation Product Manager. "The Build To Order system allows dealers and consumers to purchase only what is needed for the particular application, while at the same time making the process as simple as ordering from an a la carte dinner menu at a fine restaurant.

Upon reaching the Build To Order page, the customer is asked for their email address and zip code (the build to order service is only available to US-based customers). Once they have given this information, they are taken to a configuration page that lets them select the cards and options they want included on their custom unit. With each new selection, a rear panel photo is updated in real time to reflect additions, providing a visual indicator of the build configuration. When satisfied, the user simply clicks the submit button.

When a project is submitted on the site, a unique custom build number is issued for the user's project, and retained on file for reference by dealers. A confirmation email is sent to the consumer with this build number and a list of local dealers who can implement the purchase. Integra do not use a direct selling business model. In order to get pricing information and possibly purchase a unit, the consumer provides the build number to a dealer. The dealer can use that number to determine the price and place the order for that exact configuration. It is likely that Integra does not wish to undermine its relationship with the existing dealer network by offering direct selling to consumers.

The build to order configurator can be found at: http://www.integrahometheater.com/buildtoorder.cfm .