Abbey Launches Personalized Bank Cards and Statements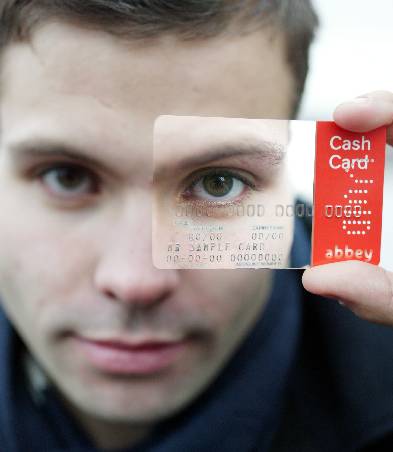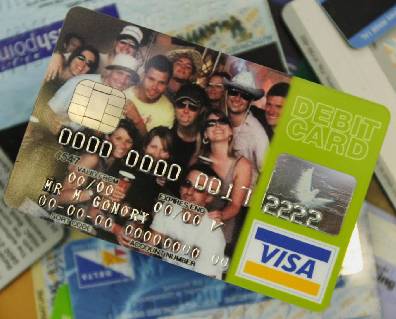 Examples of personalized bank cards by UK bank Abbey

2005-02-10 - London, England: Abbey has become the first UK bank to offer people the chance to personalise their cash and debit cards with pictures of their choice and to tailor monthly statements to suit their needs.

Abbey's Photocard service will enable people to liven up their wallets with a picture of their choice. It could be of their family or friends, a pet, holiday location, or an image from Abbey's online gallery. The images have to be personal and not, for example, of celebrities, due to copyright restrictions. Any UK resident who is interested in having one should go to Abbey's website at www.abbey.com/photocard .

Just as we personalise other aspects of everyday life, such as mobile phone ringtones, Abbey's research shows that people want to personalise their banking too. That way, they can stand out from the crowd by having a card that reflects something individual about them. In a survey carried out for Abbey by NOP, more than half (56 per cent) of those questioned said they'd like to customise their bank card, and more than a quarter (26 per cent) said it would actually influence their choice of bank.

As well as personalising banking cards, Abbey customers can now choose to receive an extra summary page on their monthly statement, to help them see exactly where their money is going and to manage their money more easily. So, if they do their shopping at the same supermarket a few times in one month, the summary will tell them exactly how much they've spent there in total. The same goes for the purchases they've made on their card, the cheques they've written and the cash they've withdrawn. The summary will also total up their standing orders, Direct Debits and any bill payments. It will allow them, at a glance, to keep track of what they've spent on a monthly basis. They can also choose to receive their statement at a time in the month that most suits them.

Michael Johnson, Abbey's Director of Cash, says: "We know that people like to be given choices in how they manage their money and we hope the option of personalising their cards and statements makes them feel that their bank treats them like an individual, not a number".

The personalization of bank cards also presents customers with an additional benefit: If they use a photo of themselves as part or all of the card image, it could serve as an additional security measure to discourage credit card fraud. However, while it would be a deterrent for over-the-counter fraud, it would not be of any additional benefit if a stolen card is used to make purchases by phone or on the internet, as the merchant would not have any opportunity to see the actual card. This type of transaction is referred to as 'cardholder not present', and is best dealt with by measures such as security codes.