Portrait Corporation of America Acquires Hometown Threads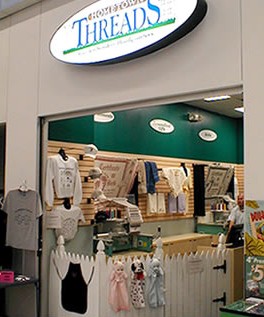 An outlet for Hometown Threads LLC - the company has been bought by Portrait Corporation of America
2004-10-30 - Charlotte, N.C., USA: Portrait Corporation of America, Inc. ("PCA", formerly PCA International, Inc.), the largest operator of retail portrait photography studios in North America, has announced the acquisition of Hometown Threads LLC, operator and franchisor of retail stores specializing in the personalization of gifts and embroidery services. Terms of the acquisition were not disclosed.

Based in Coral Springs, Florida, Hometown Threads began operations in 1998. During the past six years, the company has aggressively expanded, growing to 41 locations, the majority of which are located within Wal-Mart Stores. The acquisition would appear to fit well with the existing operations of PCA, which is the sole portrait photography provider for Wal-Mart Stores, Inc. The commercial agreement between PCA and Wal-Mart sees it operate under the trade name Wal-Mart Portrait Studios.

PCA already has applied personalization techniques to its business model. In its Wal-Mart studios, PCA offers instant portrait preview, a service that enables customers to view their portraits digitally on the same visit. The service gives customers the opportunity to customize their collection of portraits the same day they are taken, thus enhancing satisfaction at delivery. PCA is likely to use Hometown Threads products in combined offers with its own portrait service.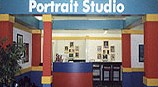 One of PCA's Portrait Studios
"The acquisition of Hometown Threads continues to solidify PCA's long-term strategic objective in becoming one of the premier operators of specialty retail concepts within Wal-Mart, the world's largest retailer," said Barry Feld, Chief Executive Officer and Chairman of the Board of PCA. "Hometown Threads provides PCA with a new growth platform which we believe will allow us to further expand the market for personalized gifts and embroidery services with locations in Wal-Mart stores. Hometown Thread's passion for customer satisfaction and commitment to "Every Day Low Prices" make quality personalized items accessible and affordable to the Wal-Mart customer."

"We are pleased to join PCA's growing specialty retail operations," said Howard Arnberg, Hometown Threads founder and President. "Our business model complements PCA's portrait photography services and operations. With the support of PCA's experience and infrastructure, we can now accelerate our expansion in a predictable manner. Similar to PCA, our Hometown Threads stores are focused on helping customers celebrate life's special occasions like births and birthdays with personalized gifts and embroidery services. We also serve a growing base of small businesses nationwide with customized merchandise." Mr. Arnberg will continue managing the daily operations of Hometown Threads as President.

As of August 1, 2004, PCA operated 2,273 permanent portrait studios in Wal-Mart discount stores and supercenters in the United States, Canada, Mexico, Germany and the United Kingdom and provided traveling services to approximately 1,000 additional Wal-Mart store locations in the United States. PCA also serves other retailers and sales channels with professional portrait photography services.