UJeans Enters Market for Custom Jeans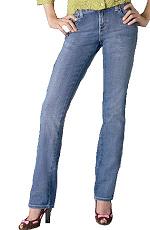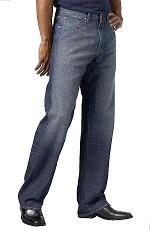 Examples of UJeans customized jeans for women (left) and men (right)

2005-10-25: A new company called UJeans, based in Toronto, Canada, has entered the customized jeans marketplace.

To assist the customer in taking measurements correctly, UJeans has provided a guidebook which can be downloaded from their website, which advises on how to take correct measurements before ordering a pair of customized jeans.

The customer can choose from a wide selection of styles including low, regular or high-rise, different pocket flaps and pocket styles, straight leg, tapered leg, boot-cut and so on. The jeans are priced at $125 per pair and are aimed at "the affordable end of the premium market".

An added selling point for UJeans is that the denim used in their manufacture is made using environmentally friendly methods. There are various natural minerals and enzymes processes used for the washing and dying of the denim (and other ones such as stone washing). All of the washes are reused until they cannot be used any further. The benefit of using enzymes and natural minerals is that they break down in to their composite materials more quickly than chemicals and have a minimal impact on the environment when safely disposed.

Another unique feature of UJeans is that they use a denim envelope to ship the finished jeans to the customer. The envelope can be recycled/reused by the customer for their own purposes. Instead of licking the envelope shut, it is zipped closed! Even though the denim envelopes cost more than regular envelopes, it ensures that the jeans arrive without the worry of rips and tears in the packaging.

The story of how UJeans came into existence is slightly unusual. The company is owned by entrepreneur Daniel Feuer, who had his first experience purchasing made-to-measured clothing in 1999. He describes how it came about: "There was a travelling tailor that came to Canada twice a year and friend of a friend invited me to see the clothing. It was great. At the time I really liked French Cuff shirts and they were easy to find, so long as you just wanted white! It was the idea of getting the fabric that you wanted for the style of shirt you wanted with the options you wanted was just what I needed. I thought it was a great business model and it was always sitting in the back of my head."

"I was working for one of the big five Canadian banks doing Project Management related work. For about four hours a day I was commuting there was plenty of time to think. The idea of M2M clothing was always present. I spent my free time while commuting and at home, writing the business plan and preparing RFQ (requests for proposals)."

It wasn't until Feurer left the bank job in 2004 that the idea became a reality. "Originally when I stared my company, its focus was on made-to-measure business attire (suits, shirts, blouses, skirts, etc). There was, at the time, a small selection of jeans", he says. "It was while holding fashion events that it quickly became apparent of the greater interest in the jeans by both women and men."

"I slowed things down with my company and turned more attention to the jeans line. After some research into the denim business, I decided to create a separate jeans division (which become UJeans) and offer made-to-measure, design-your-own jeans."

The jean manufacturing is currently being outsourced to India. UJeans carried out an exhaustive search that eventually lead them to their supplier. Daneil Feuer says that he wanted a company that had standards, not just on the quality of their product, but how they treat and pay their employees.

"So far the results has been great and my attention has moved to informing people of UJeans' unique M2M, design your jeans experience. Every person that I've spoken with has loved the idea of UJeans and what we are all about."